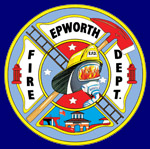 Web Counters
Website Visitors
Since
March 13, 2008

Visitors Today
Nov 28, 2023

Responses 2023
Jan
30
Feb
19
Mar
21
Apr
23
May
24
June
28
July
30
Aug
21
Sept
29
Oct
Nov
Dec
0
225
Responses 2022 - 2015
2022
300
2021
272
2020
286
2019
259
2018
239
2017
225
2016
199
2015
170
Responses 2014 - 2000
2014
192
2013
177
2012
182
2011
191
2010
190
2009
187
2008
185
2007
198
2006
173
2005
142
2004
182
2003
183
2002
148
2001
164
2000
172
Responses 1999 - 1985
1999
176
1998
195
1997
174
1996
208
1995
163
1994
173
1993
167
1992
150
1991
140
1990
120
1989
165
1988
139
1987
130
1986
117
1985
143
Responses 1984 - 1970
1984
124
1983
115
1982
111
1981
100
1980
100
1979
77
1978
94
1977
97
1976
80
1975
64
1974
63
1973
46
1972
46
1971
50
1970
58
Guestbook
Welcome to the Epworth Fire Department Guestbook. Your feedback is important to us. Feel free to leave your comments.
| | |
| --- | --- |
| Page of 3 [ Back | Next ] | Records 1 - 30 of 77 |
Signed on November 27, 2017 at 9:29 AM
Guest Name:
Tim, Lori, Matt & Kenzie Kramer
Rank/Title:
Captain Vince Kramer
Comments:

We'd like to thank the Epworth Fire Department for all of your support and kindness provided to our family at the time of our father's/grandfather's passing. We appreciate all who attended the wake and/or funeral as well as the memorial plaque. The "Striking the Four Fives" ceremony was very touching and honored dad/Grandpa for all his years of services on the department. He always had a special place in his heart for all those who serve on the department. Thank you for all your care and support!
Signed on February 18, 2016 at 2:44 PM
Guest Name:
Derrick Hall
Rank/Title:
Deputy Chief/Paramedic
Location:
Hazard, Kentucky
Comments:

Let me extend my condolences to the department and to the family of former Chief Tom Hancock. I didnt know of his passing till I saw the news on your webpage. I met Tom at one of the peer review session for the AFG grant program and saw him there several times after that at other panel sessions. I was expecting to see him next week at panel again along with Bob Platz from Dyersville. As firefighters do, we talked alot about our departments and the changes they have undergone over the years. Tom was extremely proud of your department the firefighters and the accomplishments of your department. I have never travled close to your town, but through Tom I feel like I have been in your station. I was expecting to catch up on department happenings and improvements, but I guess that will have to be another day. God Bless you all and keep you safe and please pass along my sympathies to his family and his brother and sister firefighters. Derrick Hall, Deputy Chief/Paramedic City of Hazard, Kentucky
Signed on February 01, 2016 at 9:16 PM
Guest Name:
Al Wessels-Dyersville Fire Department
Rank/Title:
Chief
Location:
Dyersville, IA
Comments:

To all the members of the Epworth Fire Department. The Dyersville FD shares your in your loss of one of the great leaders of our area. Tom has been so instrumental in keeping all of our feet to the grindstone to make things better. Tom's leadership and vision has catapulted Epworth and eastern Iowa to the front in EMS and firefighting capabilities. Keep up the tremendous work.
Dyersville Fire Department is very grateful to be able to call Tom a true friend.
ABSOLUTELY!
Signed on January 14, 2016 at 12:28 PM
Guest Name:
Paul & Carol Coates
Comments:

Thank you for all you do for all of us in keeping us safe. You are a great asset to our community and all the surrounding areas you watch over. God Bless each and every one of you for giving so much of yourselves and asking nothing in return. Carol
Signed on March 27, 2015 at 8:59 PM
Guest Name:
GREG FEATHERSTON
Comments:

GREAT JOB.
Signed on March 20, 2015 at 7:37 AM
Guest Name:
Theresa Engelke
Rank/Title:
Broker associate EXIT Realty Dubuque
Web Address:
www.homesforheroes.com
Comments:

I just wanted to first say thank you for your service and let you know about a program that I offer to all of my heroes in the tristate area. If you are looking to buy or sell a home, I would love to help you save money. Please feel free to contact me to learn more about this program. Thank you once again for everything that you all do.

Theresa Engelke
ABR,CBR,GRI,MRP,CRS,SFR,CDPE,A-REO
Broker Associate EXIT Realty Dubuque
Licensed in Iowa, Illinois, & Wisconsin
Signed on March 18, 2015 at 3:04 PM
Guest Name:
Fr. David Bock
Location:
6632 Melleray Circle, Peosta
Comments:

I just discovered that you have this Guestbook page and want to extend belated but sincere thanks and appreciation from New Melleray Abbey for your prompt and professional response at 2 a.m at the time of Br. Kevin Knox's heart attack (2-27-15). Thanks to you, he recovered and is back with us (and working!). The doctor said he never would have survived without his having been transported to ER so quickly. You are literally life-savers.
With our gratitude,
Fr. David, infirmarian
New Melleray Abbey
Signed on January 19, 2015 at 8:08 PM
Guest Name:
Di Sprengelmeyer
Location:
Elizabeth, IL
Comments:

nice job
Signed on August 05, 2014 at 2:29 PM
Guest Name:
Al Wessels- Dyersville Fire Dept
Rank/Title:
Chief
Comments:

Tom and members of the Epworth Fire Dept,
On behalf of Dyersville Fire Dept. I would like to extend our most heart-felt condolences to each and every one of your members. It is truly difficult to respond to an incident let alone when a family tie is involved. You can take solace in the fact that anything that could be done,was done.
We all know this is not an an easy situation to deal with, if your dept has any needs whatsoever, please use our strong network of communities And FRIENDS!
Signed on August 04, 2014 at 7:42 PM
Guest Name:
Rhonda Juran
Rank/Title:
Chairman
Location:
Colesburg, Iowa
Comments:

On behalf of the Colesburg Ambulance Dept. we would like to express our sincere sympathy to everyone involved in the terrible tragedy on Saturday. Our hearts are heavy also and go out to each and every one of the families and all of the responding personnel. As we all know in a small town its even more difficult. Each time we are paged out, we all worry about such terrible things like this occurring. Just know that all of you are in our thoughts and prayers.
Signed on August 04, 2014 at 5:05 PM
Guest Name:
Jack Runge
Rank/Title:
Past president Iowa Firefighters Association
Comments:

Terri and I pass along our thoughts and prayers as you deal with this almost unimaginable tragedy.
Signed on August 04, 2014 at 4:58 PM
Guest Name:
mickie dardis winders
Location:
14674 no cascade rd #626
Comments:

i would like to start by saying how very much margie dardis and i think of all of you ... i on a personal note thanks to the reponders 11 years ago for trying to save my husband by doing everything they could ... next i want to tell you how proud and thankful we are that you handle a very difficult call like Saturday with kindness and professionalism ... our hearts go out to each and everyone of you for the horrific scenes you all must come upon ..stay strong and keep close to one another ..because we all need you at one time or another ....
love to all of you and THANKS

mickie and margie
Signed on August 04, 2014 at 4:15 PM
Guest Name:
Randy Joiner
Rank/Title:
A1
Web Address:
la.gov
Location:
Archibald, Louisiana
Comments:

This is the only medium i found to express my deepest sympathy to the community of Epworth in the loss of your 4 teenagers. Please know that prayers are being offered on the behalf of all.
From the heart of Dixie ....God Bless You All
Signed on August 04, 2014 at 11:26 AM
Guest Name:
C. Ernst
Rank/Title:
firefighter
Location:
Bellevue Fire & Rescue
Comments:

Thinking of you guys. Stay strong.
Signed on May 17, 2014 at 10:44 AM
Guest Name:
Mark Lautner / Santa Claus Vol. Fire Dept.
Rank/Title:
firefighter / first responder / 911 dispatcher
Location:
Santa Claus Indiana
Comments:

Great website. It is always interesting to view other web sites to learn what other departments are doing.
Signed on March 04, 2014 at 4:29 PM
Guest Name:
Emma Wink
Comments:

Thank you for bringing the Fire trucks to the high school to help send the Bobcat girls off to state

Emma Wink
Signed on February 09, 2014 at 5:15 PM
Guest Name:
John Lewandowski
Rank/Title:
Lt. First Responder/Retired
Location:
Bettendorf, IA
Comments:

Great web site. I enjoyed viewing and reading about your Fire & Rescue Department. Be safe.

Retired Lt./First Responder - - Bettendorf Fire & Rescue Department
Signed on August 05, 2013 at 5:49 AM
Guest Name:
Tom Hancock
Location:
Epworth
Comments:

Very professional not utilizing sirens in T @ C days parade

Great Job, looking Good
Signed on December 03, 2012 at 11:22 AM
Guest Name:
Alexis Steger
Comments:

I want to thank everyone who had to respond to our house this morning. The firefighters who responded were extremely friendly, and couldn't have responded a minute faster. By the time I made it to my garage they had already arrived! Dale, Marty, Mike and several others I didn't catch the names of, thank you for your help. It is good to know that you are right around the corner when needed.
Signed on September 22, 2011 at 6:25 PM
Guest Name:
Joyce Lay
Location:
San Angelo, Texas
Comments:

I just want to say that I have the utmost respect for what you all do. You are the true HEROES doing what needs to be done, when it needs to be done regardless of the consequences.
GOD bless you all.
Signed on August 09, 2011 at 12:03 AM
Guest Name:
Elena Taylor-Garcia
Location:
Epworth, IA
Comments:

Hello Epworth Fire Department. I love your website! I just moved to Epworth to take a new job and it gives me great peace of mind knowing that I have the protection of such a great fire department. I have lived in some places where the nearest fire protection was out of town and I will never take it for granted. Thank you for all that you do. I'm very sorry that I missed your Centennial Celebration!
Signed on August 04, 2011 at 1:26 PM
Guest Name:
Carol Heying
Comments:

We just wanted you to know that we appreciated the invitation to sing at your 100th year celebration. It was an honor for us to be a part of such a wonderful celebration. I'm not sure if very much was heard when we thanked you that day from the stage, but will recap a few of the things I talked about.

At this time of year when we recognize and thank our leaders, members of the military and those who have fought for our freedom, we sometimes overlook our volunteer heroes, who work without pay and without schedule in service to our community--but who are always there in emergency and without hesitation

We want to recognize our local heroes and thank you for your lasting dedication, dropping everything to assist your community at a moments notice, saving property and lives---serving us for over 100 years! We know the Brotherhood of firefighters runs deep; you serve the needs of others but are also there to help each other. May God bless you and keep you safe. Carol Heying for the Lemon Sisters
Signed on July 05, 2011 at 10:52 PM
Guest Name:
Tom Powers
Rank/Title:
Retired Waterloo Firefighter
Location:
Waterloo,Iowa
Comments:

Nice site..BE SAFE to all....
Signed on June 02, 2011 at 1:25 AM
Guest Name:
Len Whitt
Rank/Title:
Captain
Location:
Ba'Qubah Iraq
Comments:

I just wanted to say thank you for all you do! I am originally from Dubuque but moved to GA in the mid 1980's I am now serving in Iraq as a Captain with the Fire Service supporting our Military.
I am proud to be a Firefighter and even more proud to call you "Brothers" keep up the good work!

God Bless the Brotherhood
Signed on May 31, 2011 at 10:33 PM
Guest Name:
Anna Kegley
Comments:

Greetings Fellow Firefighters,

I am writing to you asking for a huge favor. My name is Anna Kegley and am the wife of a firefighter in the small community of Iron River in the Upper Peninsula of Michigan.

I am on a mission to make a young mans day a little brighter. Our Fire Chiefs 14 year old son Jacob is in a childrens hospital in Minnesota fighting leukemia for the second time. After being in the hospital for the last couple of months Jacob had what they call his second birthday by having what we hope will be a life saving bone marrow transplant on May 11. Now he has to spend the next 100 days in the hospital. Jacob is a true staple of strength at our department. He absolutley loves firefighters so we are hoping you can help us out a little by dropping him a small note of encouragement and if possible maybe add a small token from your department..whether it be a shirt,(adult lg) picture, patch, cap or just a note is fine too. We are just trying to help him add a few smile to his day and getting some support from other departments would be a thrill for him.

If you could help us out I would greatly appreciate it and I know he and his family would too. He has a caringbridge site if you would like to check it out! Also please feel free to share this with other departments! Thank you for your help, stay safe and God Bless.....Anna Kegley

Jacob Tomasoski

621 Oak St

Minneapolis , MN 55414
Signed on May 19, 2011 at 11:58 PM
Guest Name:
Trish & Rick Nauman
Comments:

Thanks for the quick response and care given to our son, Bryan this morning. It really means a lot to us knowing you were there.
Signed on May 17, 2011 at 11:06 AM
Guest Name:
Coleen Hancock
Location:
Epworth
Comments:

Happy EMS week

Thank you all for your dedication, sacrifice and professionalism in your efforts in keeping us safe and well.

Coleen
Signed on March 13, 2011 at 3:24 PM
Guest Name:
Chuck
Web Address:
www.fdphotos.com
Location:
Connecticut
Comments:

Keep up the great work and stay safe!
Signed on January 18, 2011 at 12:39 AM
Guest Name:
Pierre Kellogg
Rank/Title:
lLieutenant &Firefighter//emt-B
Location:
Grand Junction,Iowa
Comments:

Nice Web site. Very well done. Keep up the good work
| | |
| --- | --- |
| Page of 3 [ Back | Next ] | Records 1 - 30 of 77 |